Flexible office space
to grow your business
Concept
The Hive is about building future of commercial leasing. It's office space built to your needs, and designed to grow along with you. We're about providing Montreal office space you can walk in and start working right away.
This is co-working done differently. We have custom spaces for short-term offices, startups, and growing business, built to meet your needs with flexible lease times.
It's custom space with a turn-key solution. You bring your business, we'll supply the rest. Desks, network access, printers, kitchens, conference rooms, and more.
It's about giving you a space to give your business the legitimacy that comes with a professional workspace. Your branding, your way.
The Hive is the next step in co-working. It's where business comes to grow, not play.
Custom-built office space for small- and medium-sized businesses that come with everything you need to get down to work. A relaxed atmosphere where you can get things done.
At the Hive we believe that when your business thrives, we all thrive.
Come grow with us.
Workspace solutions
Flexible lease time
Turnkey offices
Ready to use services
Competitive pricing
Modern installations
Conference rooms to fit your needs
Custom spaces / Made to measure
Office

Internet

Conference rooms

Printers

Shared Kitchen

Lounge area

Terrace

Event space

Transportation

Parking
Locations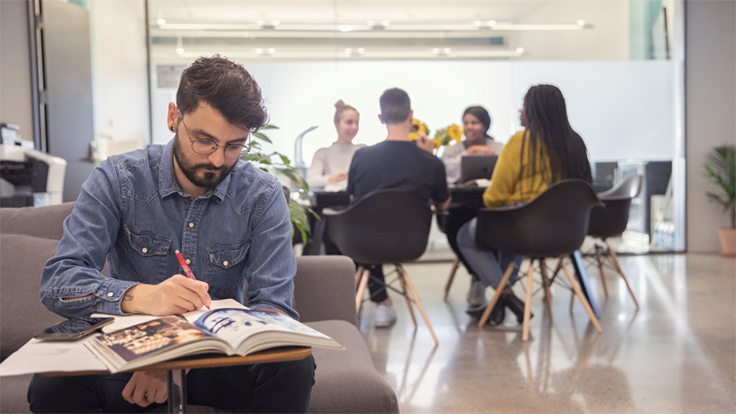 55 Louvain Street West, Suite 360, Montreal, QC, H2N 1A4
514 389 7555
Find out more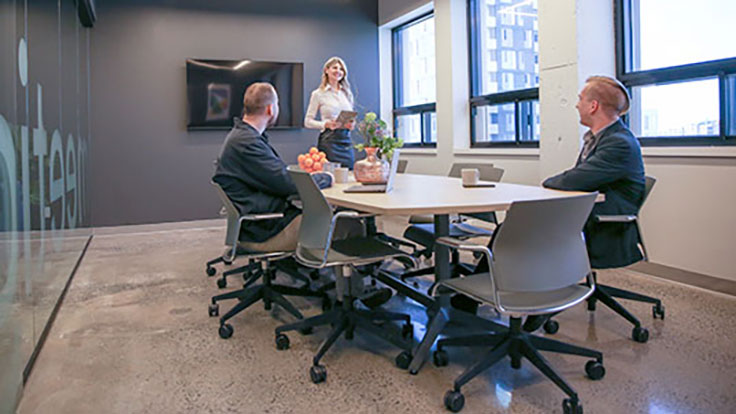 4810 Jean-Talon O, Montreal, QC, H4P 1W9
514 731 4797
Find out more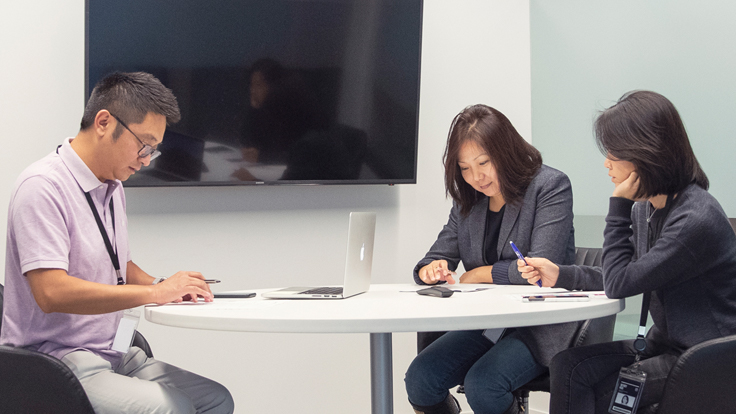 55 Louvain Street West, Suite 360, Montreal, QC, H2N 1A4
514 389 7555
Find out more
1 Chabanel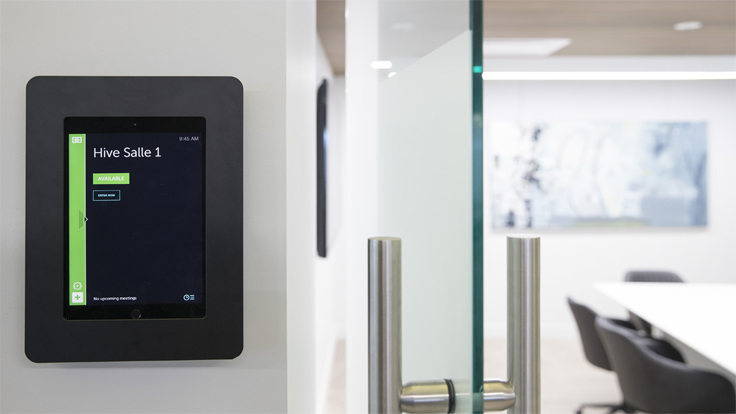 9310 Saint-Laurent blvd, Montreal, QC, H2N 1N7
514 389 7555
Coming soon
The Hive
your coworking space of choice in Montreal!
You are brimming with ideas, creativity and energy for your business? You want to be surrounded by like-minded entrepreneurs, sole proprietors and other up-and-coming business leaders?
Sometimes it can be challenging to get your energy together and stay organized and motivated working from home.
Wouldn't it be great to work in a modern, well-appointed coworking space in the city of Montreal, close to all the amenities, with use of a professional boardroom, meeting rooms, business offices and shared working space?
If you are the type of person who thrives in a busy, creative working environment, and are ready to take the next step with your business, then you must check out the coworking shared office spaces available at The Hive Montreal.
An ideal environment to succeed!
Leasing a coworking space in Montreal, as a small business owner, is one way to truly kick-start your business!
Imagine leasing an office space where all you need to do is show up every day – the office is clean, your internet is running, the phone is ready to ring, and you never have to worry about the toner running out on the photocopier – because The Hive's management team looks after all the monotonous administrative details of managing an office.
So, you can do what you do best – run your business. And, with a variety of office sizes available for lease, you will be able to find the perfect space for you.
A modern coworking space to impress your clients!
The Hive
coworking space in Montreal also offers modern shared common areas – like reception areas – as well as a kitchen and lunchroom, boardrooms, and meeting rooms – that can be booked for your special meetings – washrooms, parking and much more.
Located in the trendy former garment district in Montreal, if you are looking for shared office space, or business offices for rent in the city, then you owe it to yourself to check out
The Hive Montreal
.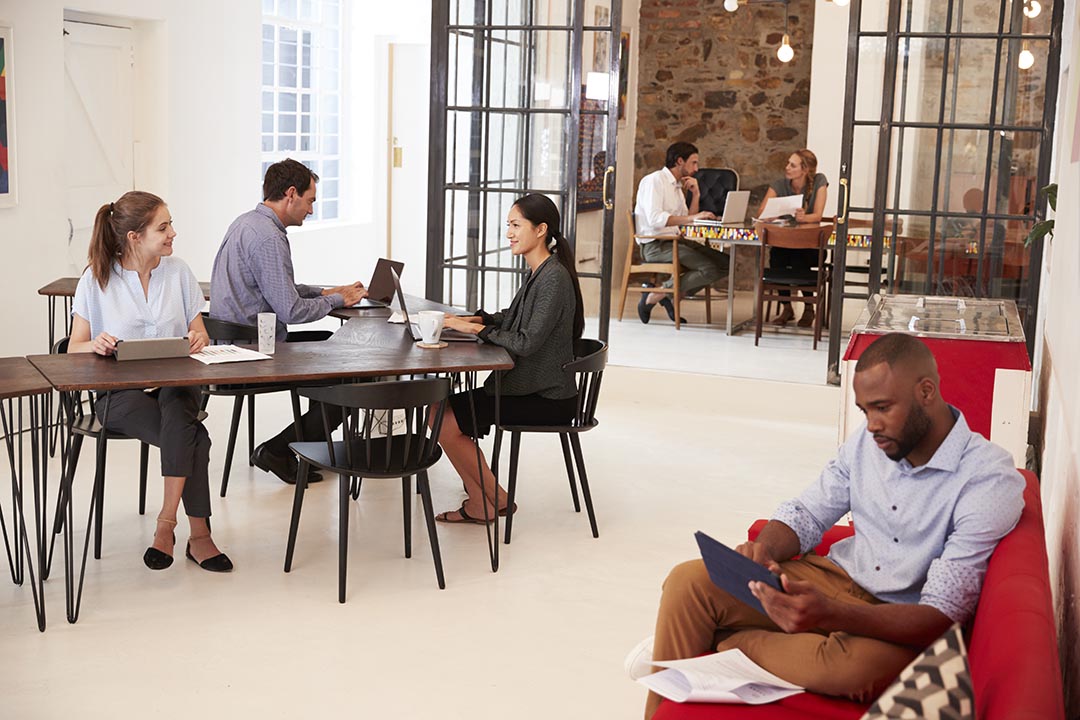 One of the best aspects of leasing a coworking space is that you will be surrounded by other business owners and entrepreneurs who are doing exactly what you are – working hard at making their business succeed.
Be part of a community of enthusiastic entrepreneurs.
When you lease a coworking space in Montreal at
The Hive
, you will enjoy the energy that comes by working surrounded by other entrepreneurs, start-up owners, and sole proprietors – which can come as a welcome change to anyone who has been working at home, or some other non-business location.
Just imagine the possibilities, and think of how you will feel, inviting your prospective clients, customers, suppliers, and colleagues to meetings in your new and modern coworking space.
The Hive Montreal
features all the benefits that come with running a professional small business, without any of the stress that can be involved with office administration.
If you are interested in looking at
our coworking spaces
in Montreal, and learning which ones are available, just
fill out the form
on our website, or
give us a call
. It could be a significant turning point in your business and open new avenues of success for you!