Location
The Hive phase III is located inside 48dix in Montreal's Triangle district. A vibrant neighbourhood on the rise. You can live, work, and play all within a few square kilometres. 48dix is where you can find your future. It's a dynamic and diverse part of the city remaking itself. It's a part of the city mixing the past and present, with new buildings alongside old landmarks. With ready access to major Montreal arteries, and within walking distance of Namur Metro, it's easy to get to and from 48dix.
48dix is the new beating heart of business in The Triangle. Why not find your future here?
Services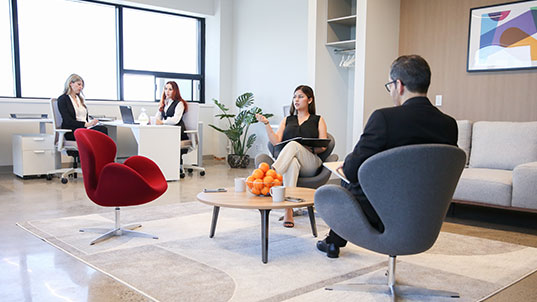 Made to Measure
All our office spaces are ready to fit your needs. The plug-and-play offices come with modern desks and chairs. We bring the basics, so you can focus on making the space your own. It's a turn-key solution to small office space. You need to focus on building your business, not setting up your rental space.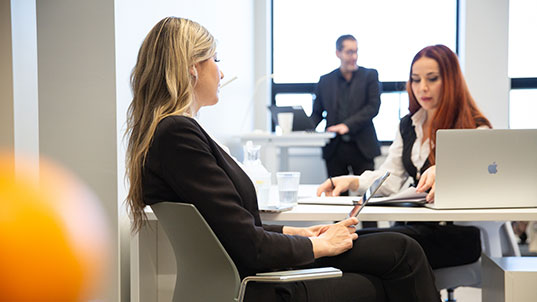 Internet
High speed Fibre internet included in all offices, ready for you to plug in and log on the moment you move in.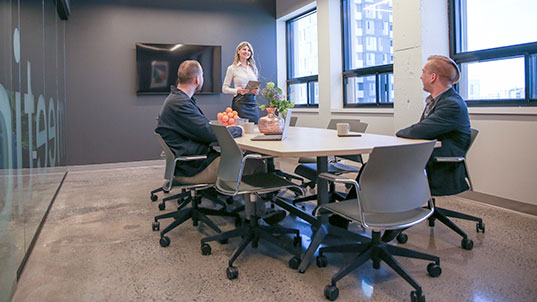 Conference Rooms
Rooms ready for meetings for you and your team are available. Each room comes equipped with TVs for presentations. Big meeting, small meeting? We have sizes that can fit your needs from five to 15 people.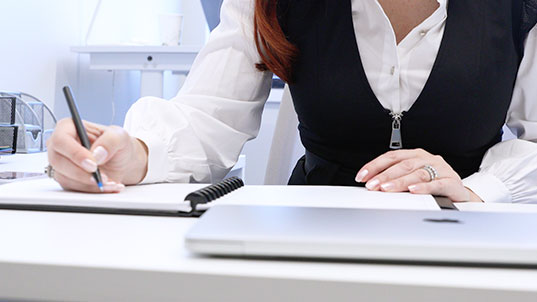 Stress-free administration
Your business should be about your business. That's why at The Hive we take care of everything else. Our turn-key solutions mean when you sign a lease, you can get right to work. On-site management means no more opening tickets to get problems looked at. And flexible lease times mean we can move at the speed of your business.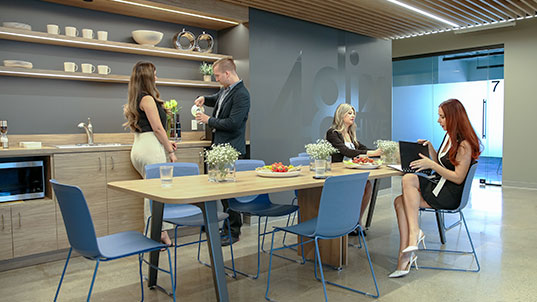 Shared Kitchen
Every office needs a kitchen, and the Hive provides. Everything you need in a kitchen is on offer: refrigerators, microwaves, and plenty of sink and counter space.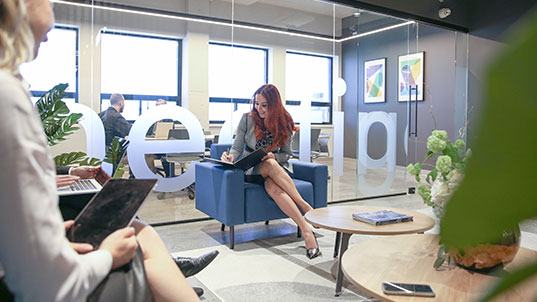 Lounge Area
The Hive has plenty of common areas that everyone has access to. Need to get away from your desk? We've got couches for that. Hive lounges are a relaxed place to unwind. There's no forced community here.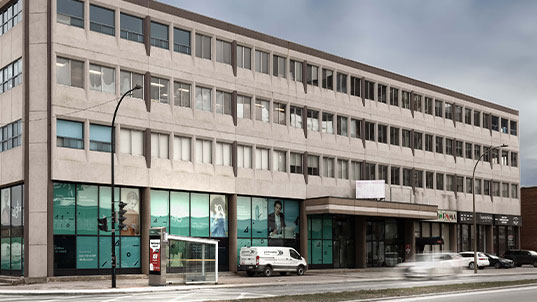 Public Transit
The Hive at 48dix is within walking distance of Metro Namur. It's also served by multiple bus routes.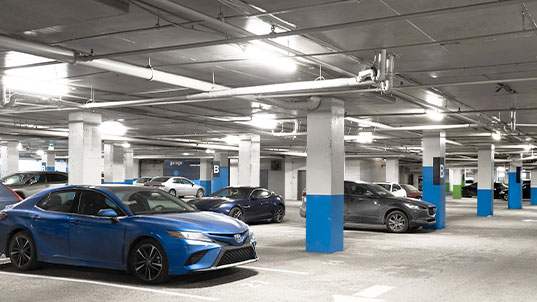 Parking
Prefer to drive? The Hive has both indoor and outdoor parking available at a minimum cost.
Layout & common areas
The Hive's offices come in three main sizes that can be customized to your needs. Every office has access to all the common areas and amenities, including conference rooms and printers, and all come with chairs and desks. Our small office space is perfect for your start-up or your fast-growing business.
Talk to us about your needs and we can customize your Montreal office space to your requirements. Our flexible lease times mean you can have your space on your timeline. We have short-term office space to suit your needs, at competitive rates