P 55
Phase II
55 Louvain Street West, Suite 360, Montreal, QC, H2N 1A4
Location
The Hive is located in Montreal's garment district, the home of the city's textile industry. The garment district was where Montreal's fashion industry set up after migrating from downtown. Once a key home of industry, the neighborhood is making way for a new life as a hub for business. Now, these former garment factories have been transformed into modern custom office spaces. As part of the regrowth of the neighborhood, The Hive is helping to bring a new and vibrant set of businesses to the area.
The Hive is within a quick walk of Sauvé Métro station, and not far from the Chabanel and Ahuntsic Exo train stations. It is also served by multiple bus routes.
Services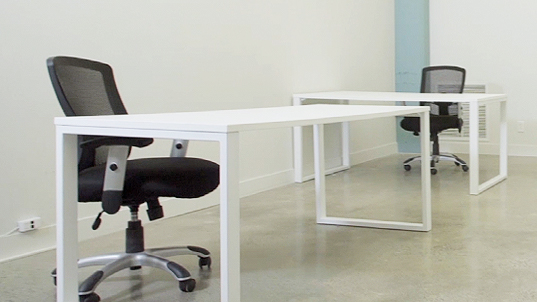 Made to Measure
All our office spaces are ready to fit your needs. The plug-and-play offices come with modern desks and chairs. We bring the basics, so you can focus on making the space your own. It's a turn-key solution to small office space. You need to focus on building your business, not setting up your rental space.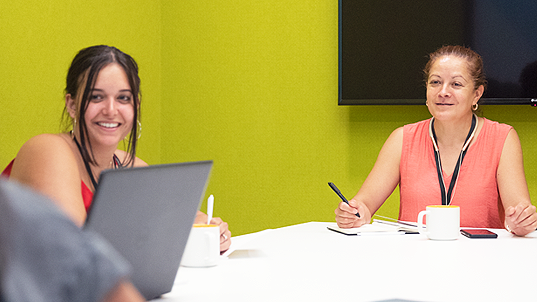 Internet
High speed Fibre internet included in all offices, ready for you to plug in and log on the moment you move in.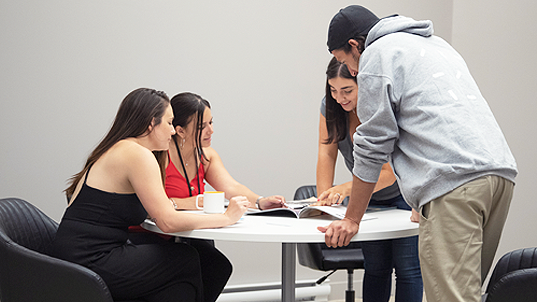 Conference Rooms
Rooms ready for meetings for you and your team are available. Each room comes equipped with TVs for presentations. Big meeting, small meeting? We have sizes that can fit your needs from five to 15 people.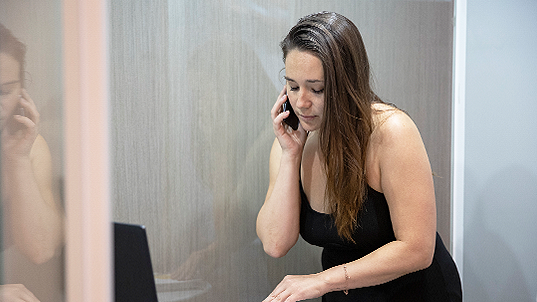 Stress-free administration
Your business should be about your business. That's why at The Hive we take care of everything else. Our turn-key solutions mean when you sign a lease, you can get right to work. On-site management means no more opening tickets to get problems looked at. And flexible lease times mean we can move at the speed of your business.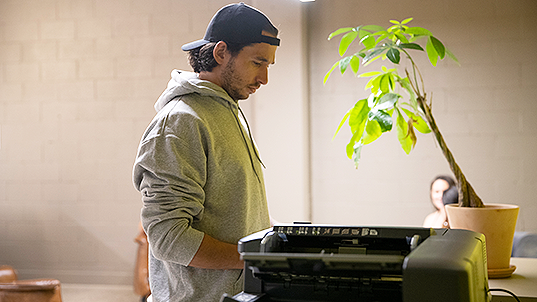 Printers
When you move into your office, there's no need to set up a printer. Every Hive office has access to our high-quality business hub for all your printing and document needs. You worry about your business, we'll worry about the toner.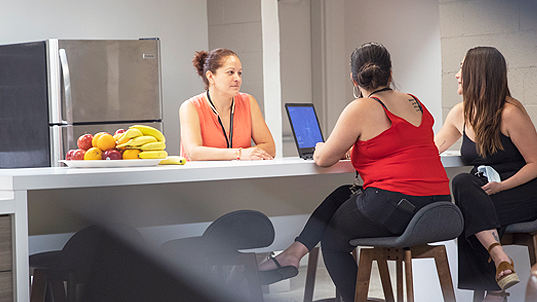 Shared Kitchen
Every office needs a kitchen, and the Hive provides. Everything you need in a kitchen is on offer: refrigerators, microwaves, and plenty of sink and counter space.
Terrace
Roof top terrace, available for every day use and private events. Great views of the mountain and glorious sunsets in the evening.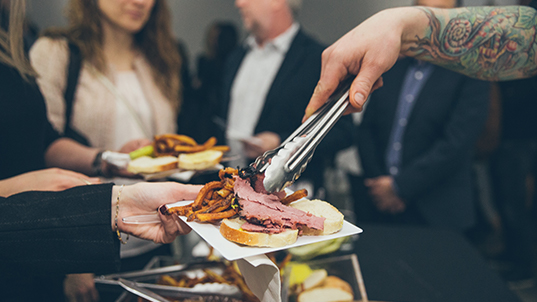 Event Space
Do you have a director's meeting coming up? Product launch to host? Company celebration? If you've got an event, we have you covered. The Hive has 3,500 square feet of rental space available for events and conferences.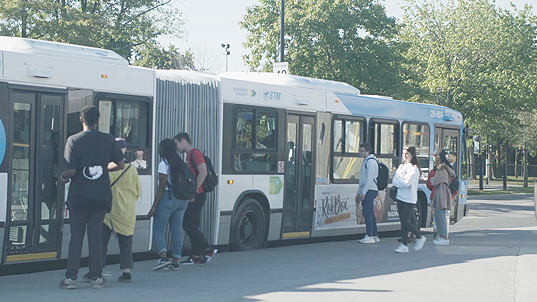 Public Transit
The Hive is within walking distance of Metro Sauve, and Exo train stations Ahuntsic and Chabanel. It's also served by multiple bus routes.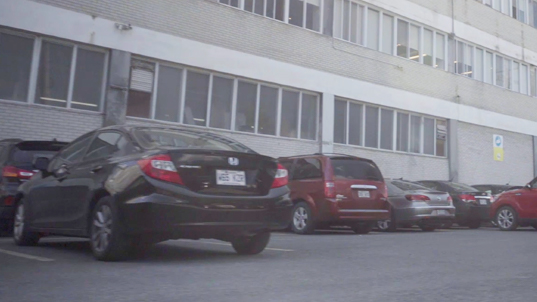 Parking
Prefer to drive? The Hive has both indoor and outdoor parking available at a minimum cost.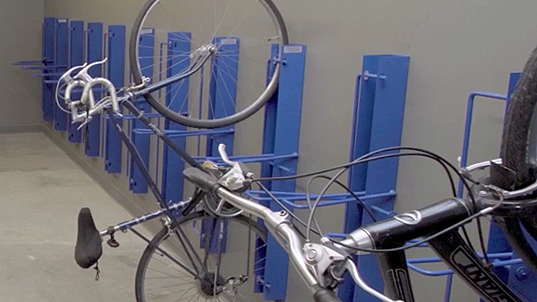 Bike Storage
If you cycle to work, we've got you covered, too. Secure indoor bicycle parking is available for tenants. We also have showers so you can start your work day squeaky clean.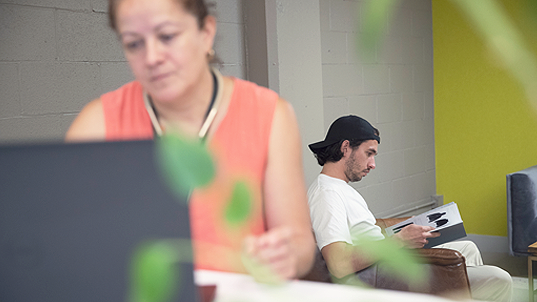 Lounge Area
The Hive has plenty of common areas that everyone has access to. Need to get away from your desk? We've got couches for that. Hive lounges are a relaxed place to unwind. There's no forced community here.
Layout & common areas
The Hive's offices come in three main sizes that can be customized to your needs. Every office has access to all the common areas and amenities, including conference rooms and printers, and all come with chairs and desks. Our small office space is perfect for your start-up or your fast-growing business.
Talk to us about your needs and we can customize your Montreal office space to your requirements. Our flexible lease times mean you can have your space on your timeline. We have short-term office space to suit your needs, at competitive rates
Offices
1. 347 ft2 2 desks
2. 1020 ft2 12 desks - Available
3. 663 ft2 8 desks
4. 642 ft2 8 desks
5. 1089 ft2 9 desks
6. 1038 ft2 9 desks
7. 653 ft2 6 desks
8. 379 ft2 4 desks
9. 324 ft2 1 desks
10. 226 ft2 2 desks
11. 226 ft2 2 desks
12. 266 ft2 2 desks
Total space 7.076 ft2
Legend:
Small office: 1-3 desks
Medium office: 4-8 desks
Large office: 8-14 desks
Common area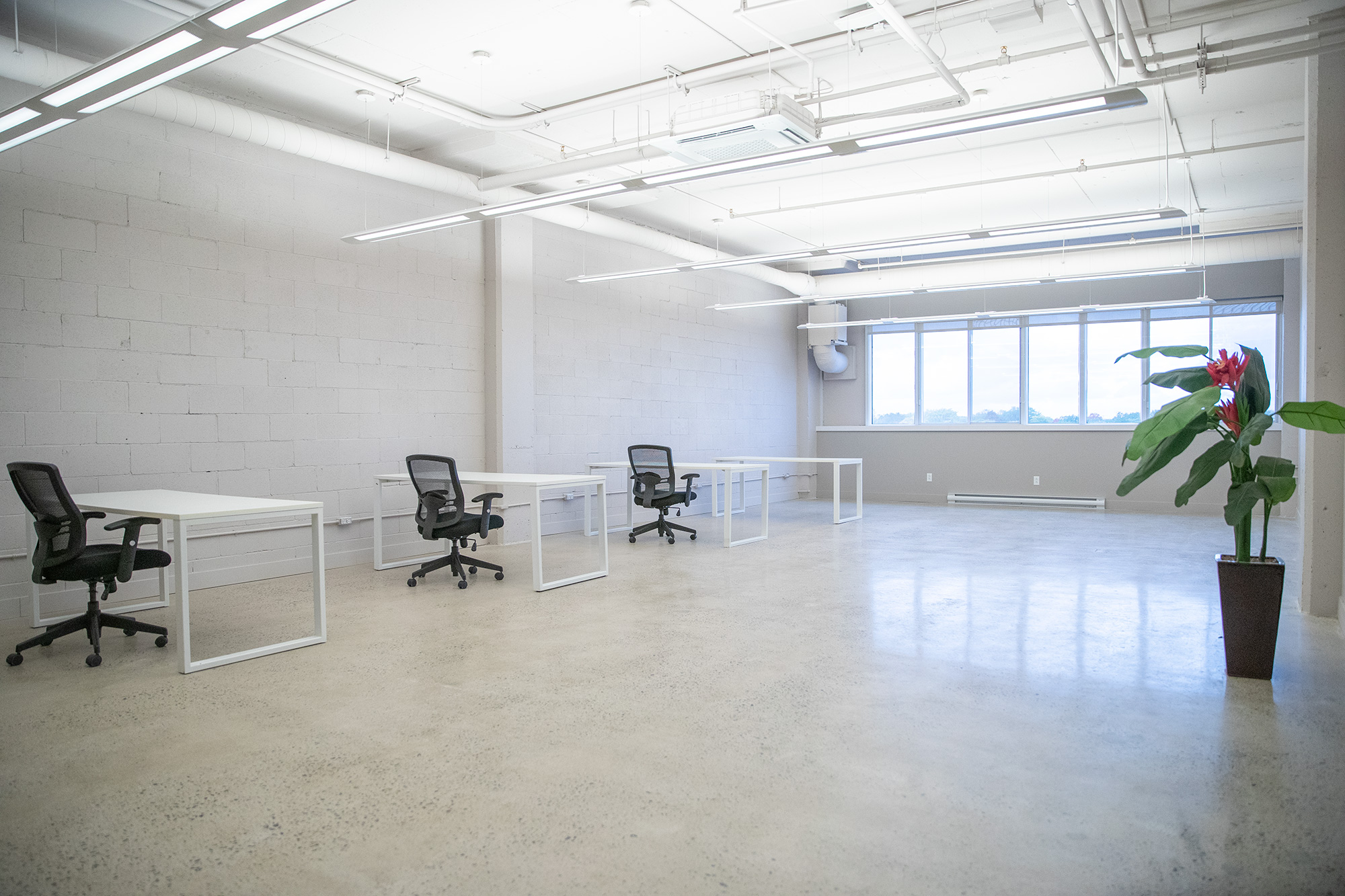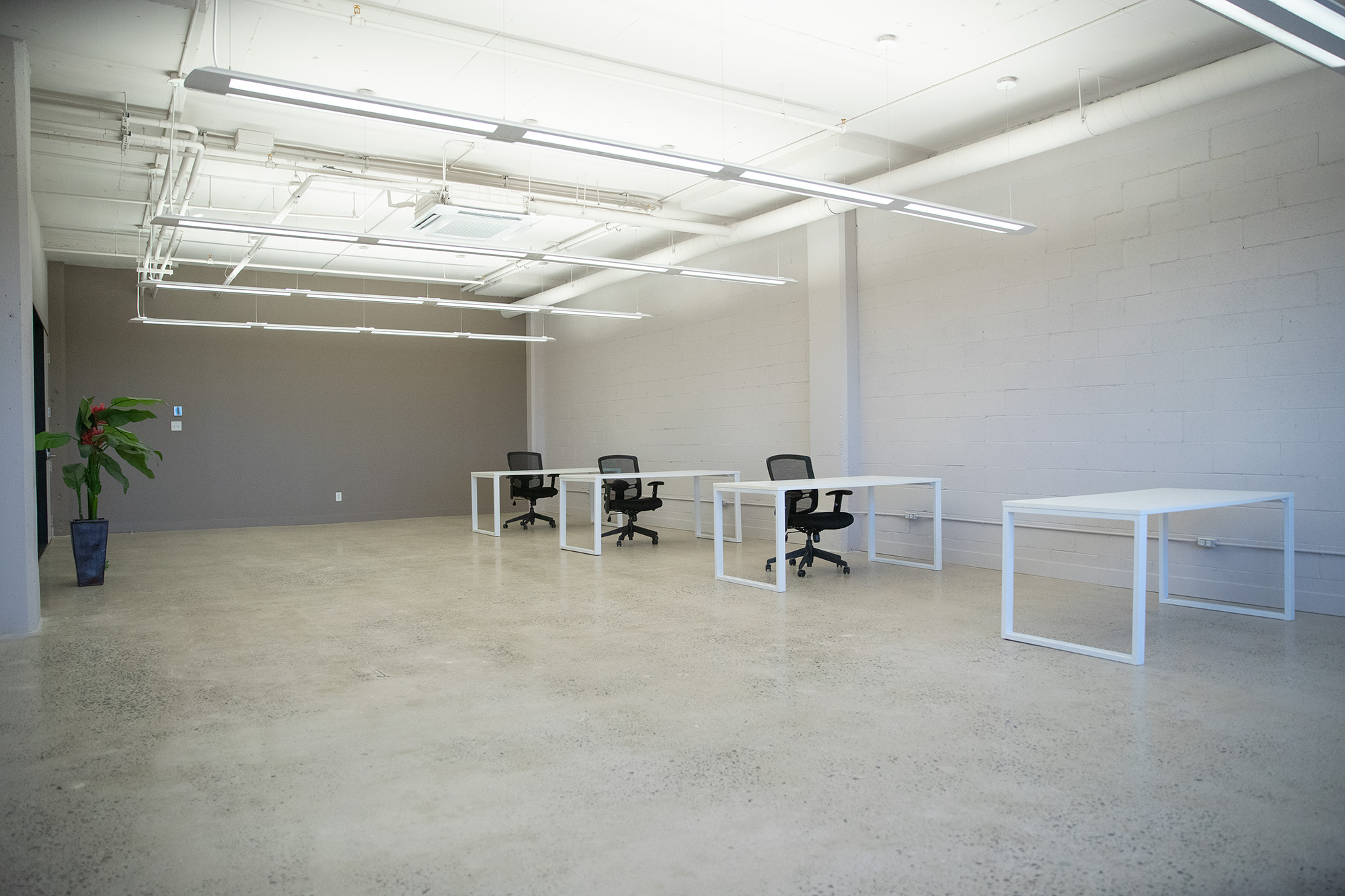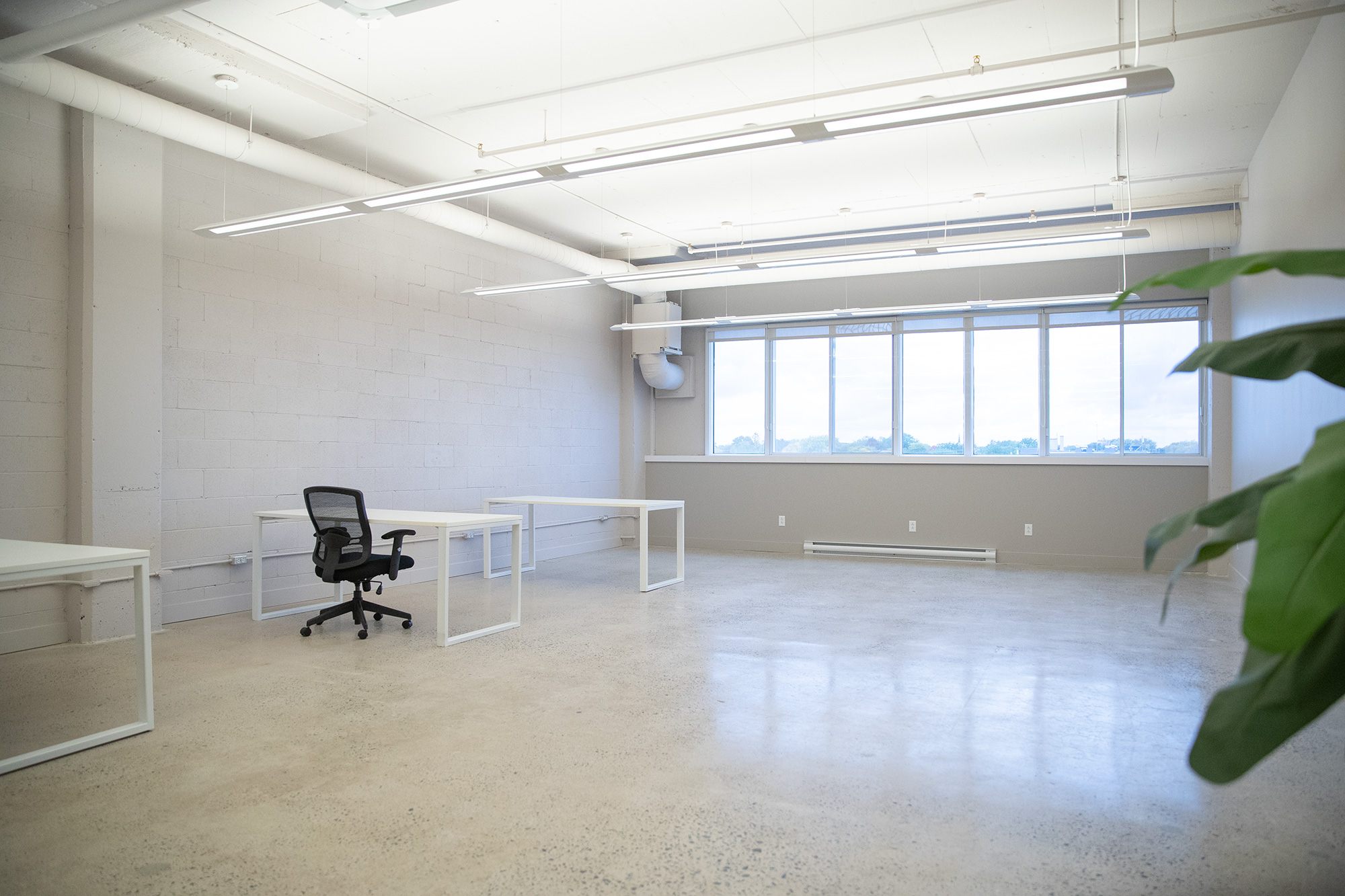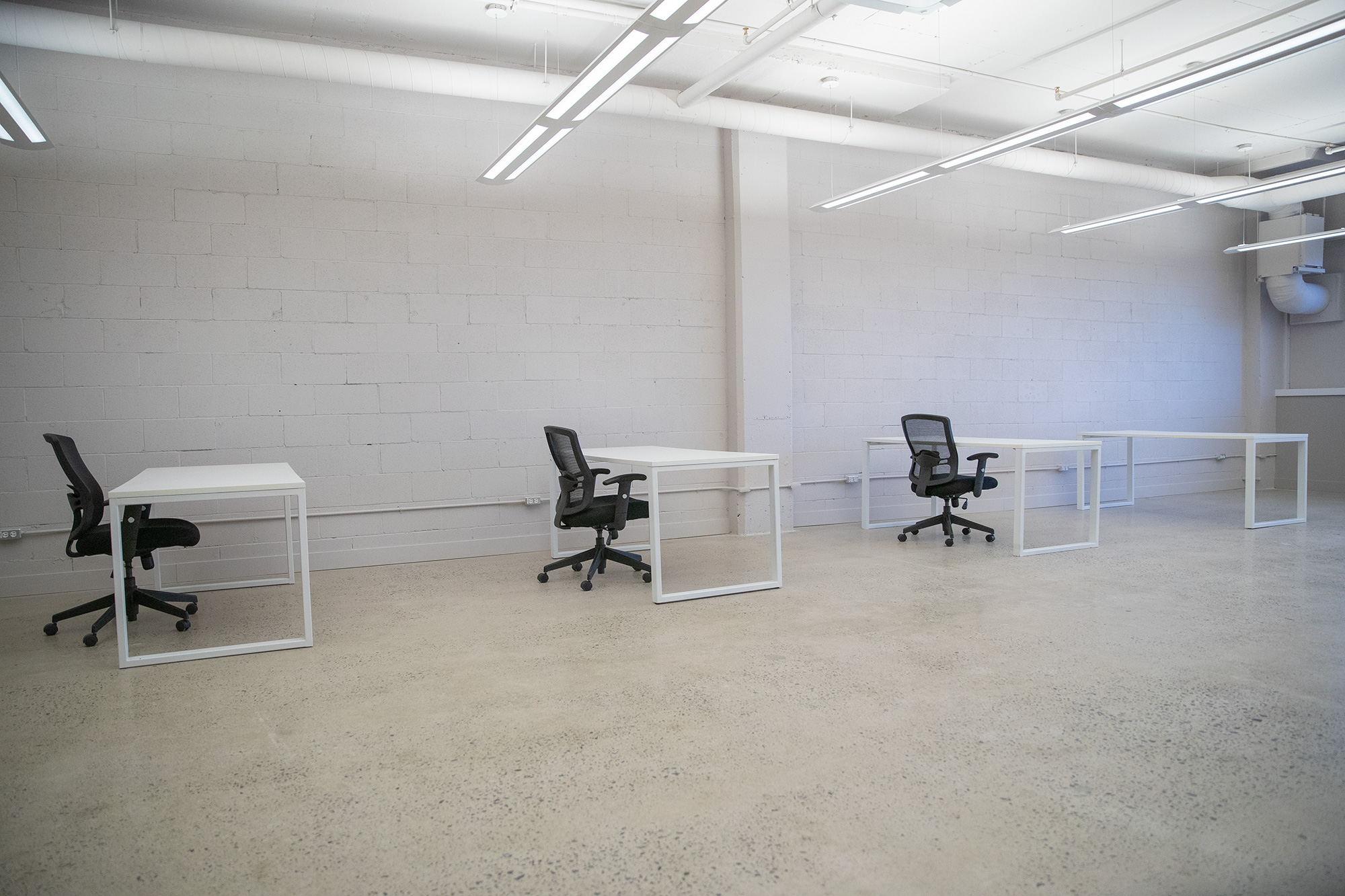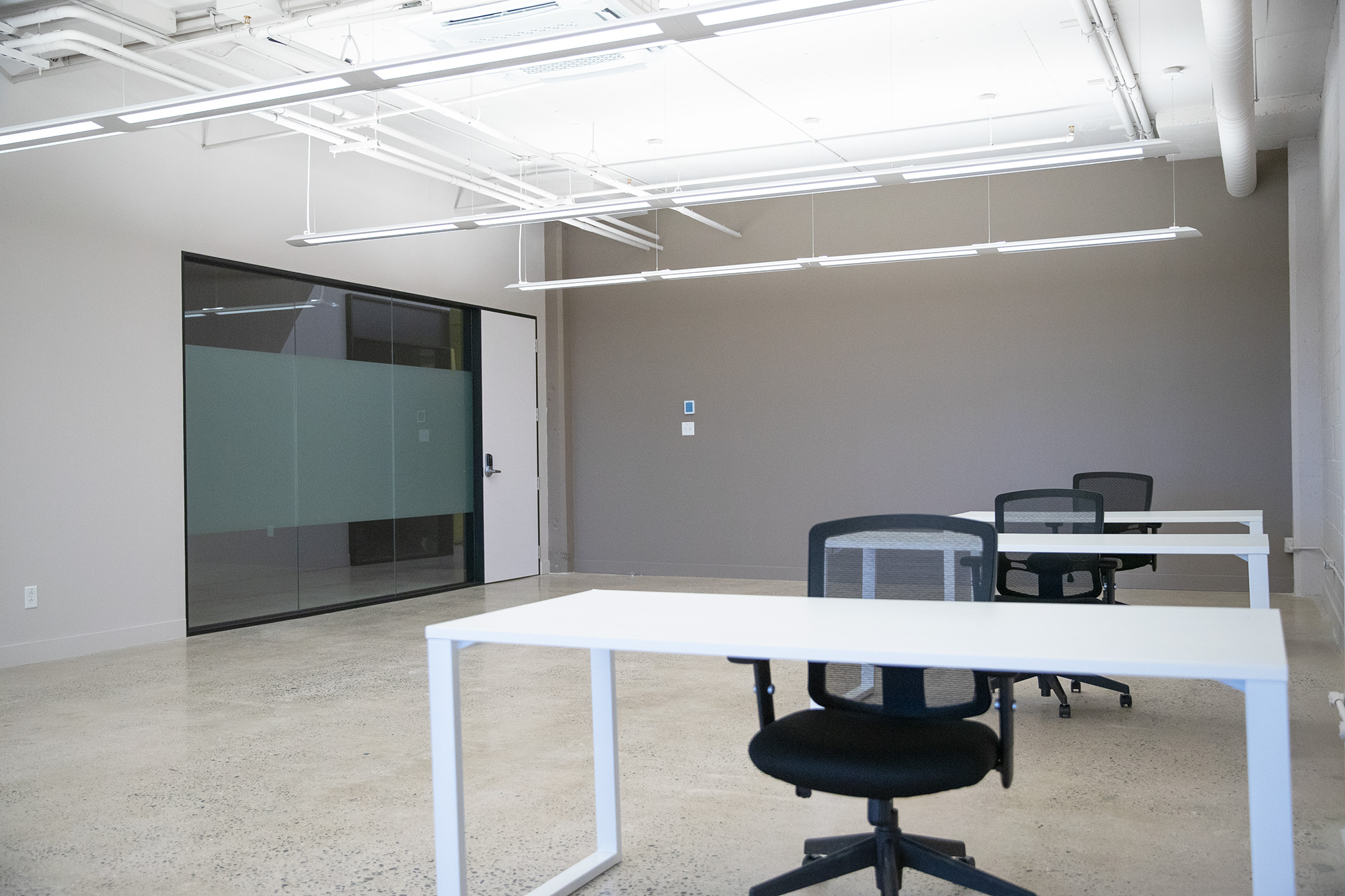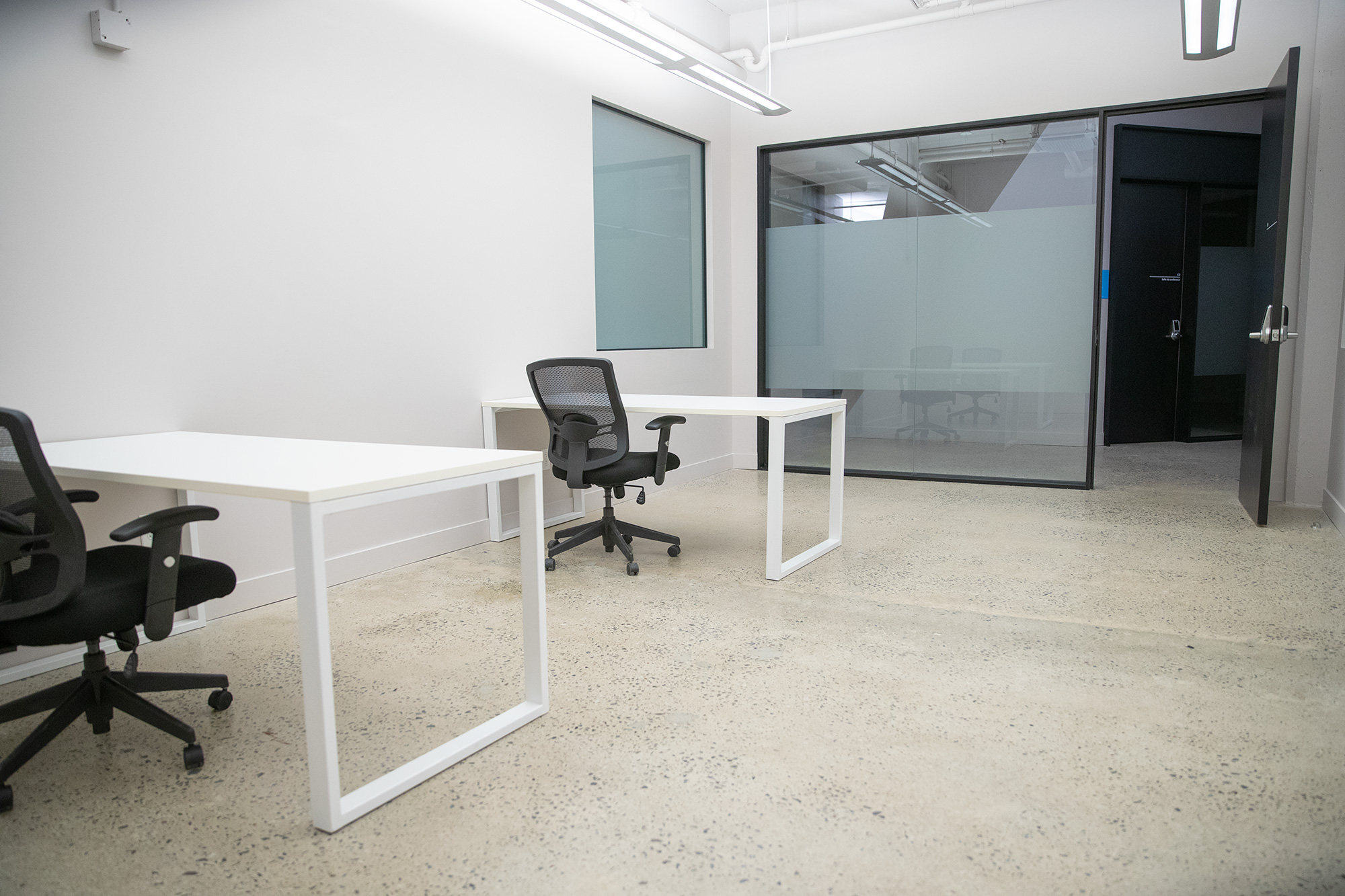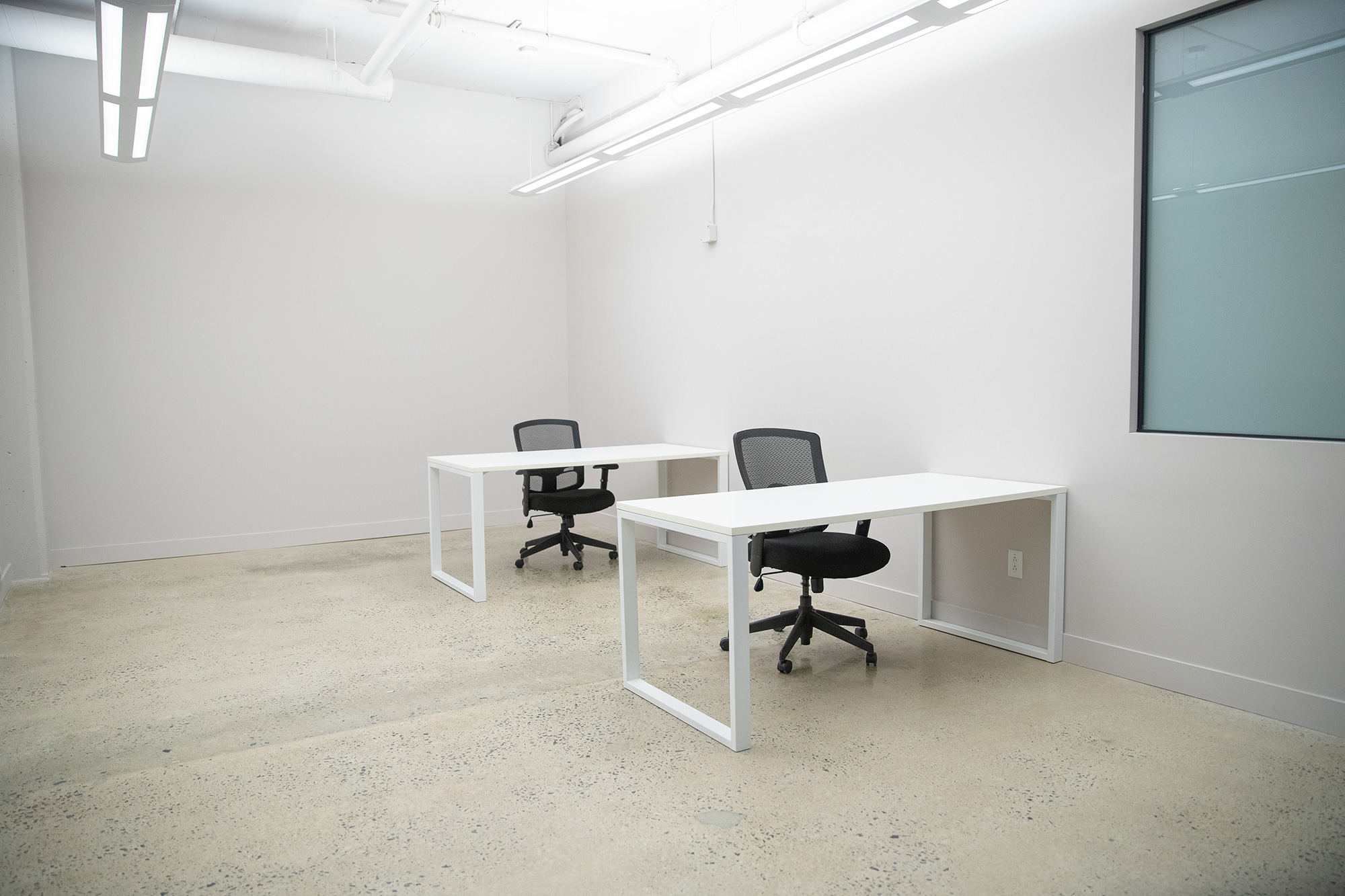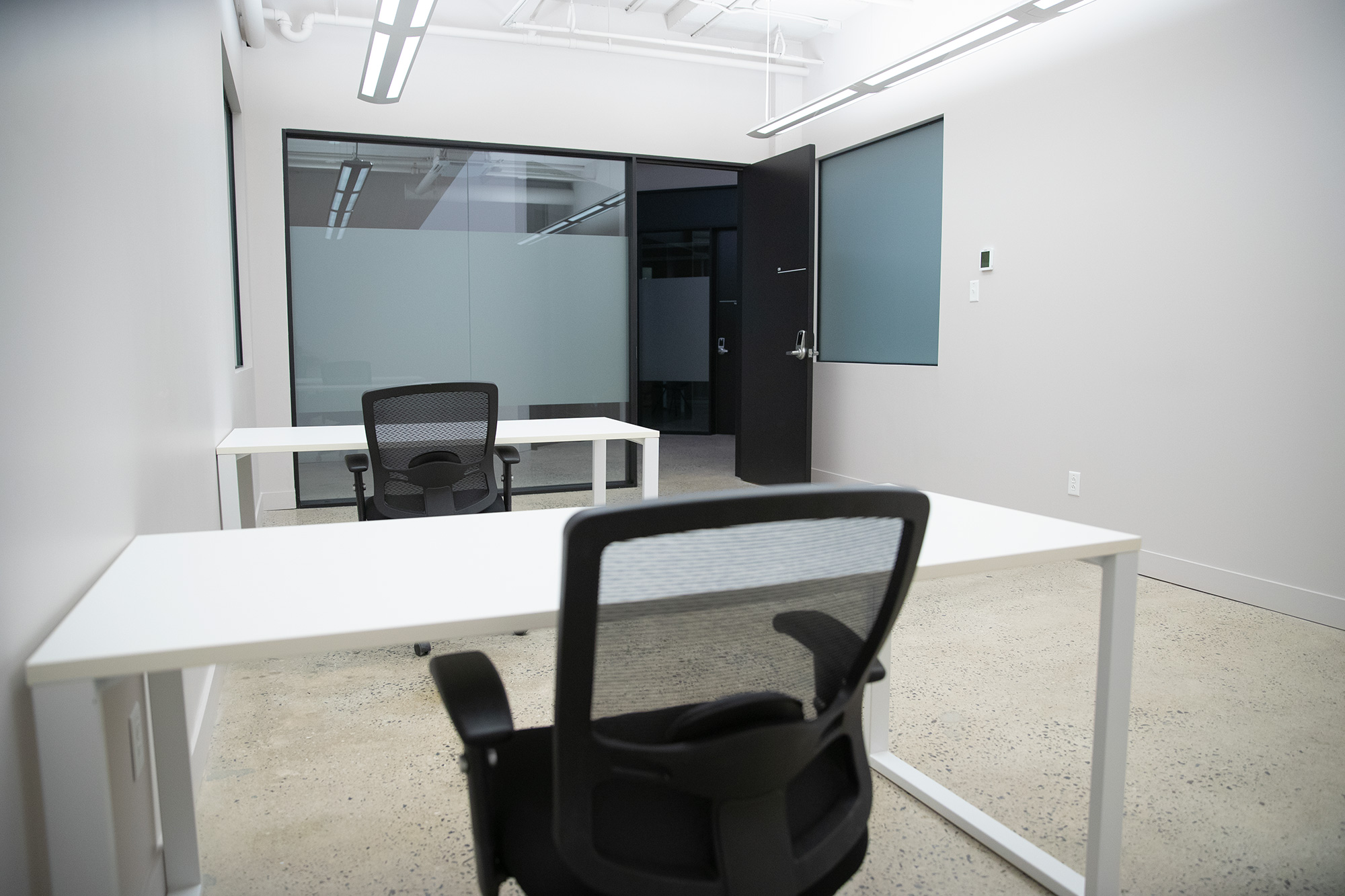 x
Community / Tenants
AT Gen Canada Inc.
Civalgo
Chrysalabs
Antoine.ca
CAD MicroSolutions Inc.
Logix Global
Paulard Construction Inc.
Cartier Miller Inc.
Yahia Sghaier CPA
We were really looking for places like this one, because we don't really know where we want to be in six months. Even the desk is not to my table. It's useful at this at this early stage of the project. It was really simple. We just came in everything is there, that was the big thing. The infrastructure is exactly what we need, we didn't have to set up anything.
Gabriel Mangeat, CTO
Chrysalabs
There were young people, right in the other office. That was a big Yes, for us. The other thing was the fact that we don't have to pay extra for office internet and electricity — everything is included. And that's what's perfect for us.
Joran Collet
Journal des Voisins
I like the way they fixed up the office and everything — the lounge and all the conference rooms. I don't really need a big space. I don't need to rent an office with its own conference room. All the tenants are young, about my age, so it's a cool atmosphere. It's casual and everything, but it's not party. It's a quiet space, where everybody is respectful.