Web jobs have literally exploded in recent years.
Some work on their own from their home office or in a coworking space, while others work exclusively for a company.
But how do you make money online by working?
Hive, your coworking space in Montreal, tells you more about the different jobs on the web.
Make money online easily
Some web jobs require little time investment.
They are perfect for people who are looking to supplement their income and who already have a full-time or part-time job.
For example, you could take online surveys, read paid emails or test products.
This can be a great way to get a side income without too much effort, and even turn it into a full-time job, if the opportunities are interesting.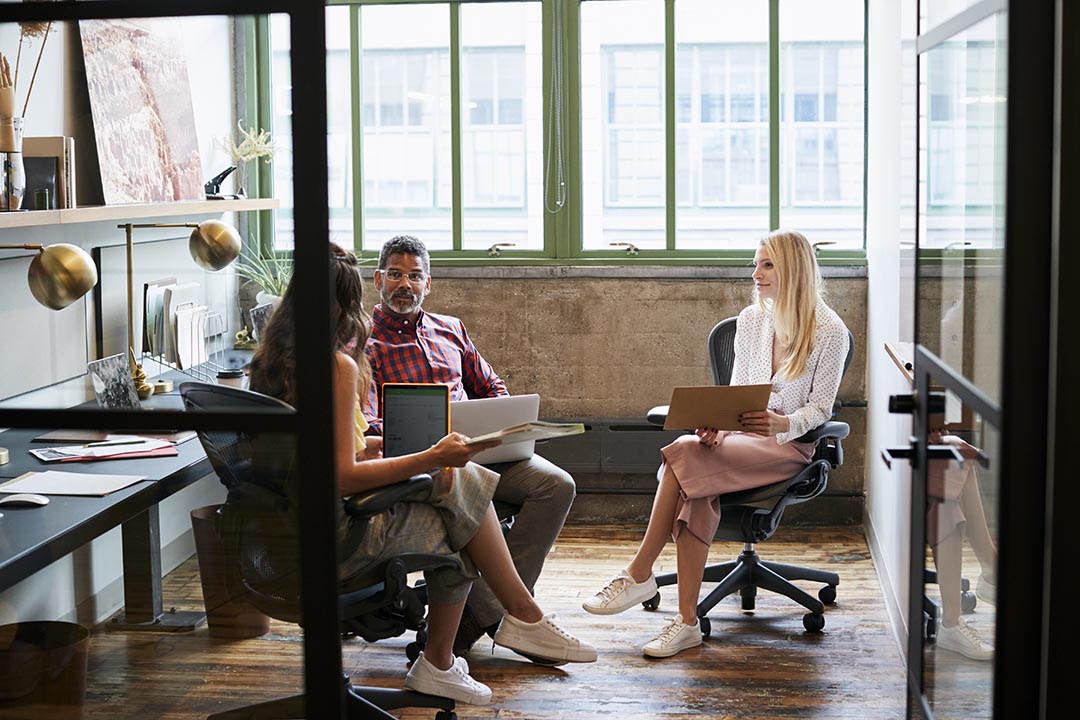 Digital Marketing Jobs
Digital marketing comprises all the digital tools used by companies to attract, convert and retain customers.
Yet, to implement effective digital campaigns or build a strong website, many web specialists put their talents to work.
Digital Marketing Specialist
Most marketing experts today are digital specialists. They will define the different marketing strategies to adopt on the web: from the website to the management of social networks.
SEO Specialists, Web Editors, Translators, etc.
SEO specialists are in charge of optimizing the natural referencing of a website while SEM specialists are in charge of paid referencing, i.e. digital advertising campaigns.
Web editors (or copywriters) write content, such as articles, analyses, newsletters, online ads, etc.
Translators are also added to this list for the translation of the website and the different contents, if the website is multilingual.
Community Manager
You can also offer your services as a community manager.
Their role is to take care of a company's online community (social networks, forums, etc.) and to act as an animator, moderator and editor, for example.
You can then work directly in your company, at home or, like many people, by using a coworking space like those at HIVE Montreal.
Marketing Influencer
Companies of all sizes are increasingly using YouTubers, Instagrammers, TikTokers and even podcasters to promote their products, knowing that they will benefit from great visibility thanks to their wide audiences.
How to make money online by working as an influencer? The more popular you are, the better your chances of being spotted by big companies and earning money.
Blogger
Like influencers, bloggers have many visitors on their websites and can be sponsored by brands. In addition, similar to YouTubers, they have the ability to monetize their websites by providing advertising inserts.
Web Designer, Developer, Creator
Many companies also hire web designers, front-end/back-end developers, graphic designers, photographers, videographers and video editors to build, maintain and put content on their websites.
HIVE Montreal's shared workspaces are full of these specialists who use a coworking space to work for one or more clients.
Selling on the Internet
There are several ways to sell products online.
E-merchant and Marketplace
Almost anything can be sold via an online platform. Whether you're starting a real business or reselling an item or two you want to get rid of, many platforms such as Etsy and Facebook Marketplace can get you started.
Dropshipping
Dropshipping allows you to sell products through a catalog or your website.
When a consumer places an order with you, you send it back to the supplier, who handles processing the order and delivering it to the customer.
As you don't usually have a physical store, it is possible to manage these orders from home or in a shared workspace.
Virtual Assistant
The Internet has also allowed the rise of the Virtual Assistant profession, to perform various administrative functions remotely (secretarial, accounting, data entry, etc.).
This way, your client could be located in a remote area while you provide administrative services from Montreal, for example.
Online Courses
Here is another profession that has developed a lot in the last few years. Many online platforms offer the possibility for anyone to post online courses according to their field of expertise.
You can find everything on every possible and unimaginable subject. However, in order to make money from online courses, your content needs to be seen and of high quality.
Have you found your new job? Remember, to be successful, you must not only love what you do, but become an expert in the field.
As the saying goes, the sky is the limit! So go for it!
And if you're looking for an affordable space where you can focus on your business and meet other entrepreneurs in your area, join Hive Montreal!
Back to the blog