The current global pandemic has spared almost no one around the world.
Some companies have gone out of business, others have had to restructure, while others seized the opportunity and have not only managed to stay in business, but also to enjoy sustained growth.
Whether you're a freelancer, entrepreneur or small business owner, you can benefit from rethinking your business practices to take advantage of immediate growth or to be at the forefront of the economic recovery.
HIVE Montreal, your coworking spaces, tells you everything about it!
Take Stock
Know where you come from and where you are, in order to know where to go. That's exactly what we mean by taking stock.
What are your advantages and disadvantages compared to the competition, during this period of crisis?
What are your internal strengths and weaknesses?
Do you need to find a dedicated space for your business? Do you need to expand your team?
Maybe you need to find new ways to acquire new customers? Or do you need a marketing expert to help you see things more clearly?
Whatever the need, an analysis of your business, your market and the new consumer trends of your target clientele can help you face any crisis.
Strengthen Team Bonds
How can you increase your revenues by strengthening team bonds? By reinforcing your employees' sense of belonging to your company.
Indeed, happy employees who feel that their work is appreciated perform better. Your company will benefit financially in the long run!
Of course, more and more companies are working in different offices or – due to the pandemic – work from home. But thanks to technology, it is easy to keep in touch with everyone and to hold videoconferences and virtual happy hours.
In addition, HIVE Montreal's coworking spaces will allow you to bring your entire team together on either an ad hoc or a rotating basis, as you see fit; this way, team bonds will be strengthened, and your business will be all the better for it!
Increase or start your online presence
Whether or not you like the Internet or social networks, it is now a must for any business owner wishing to make their products and services known to the largest number of potential customers.
Develop your social networks
If your Facebook, Instagram or Twitter pages are struggling – or if you simply don't have any – it's high time to do something about it!
This is because you can reach an impressive number of leads depending on the audience you will define, in order to make yourself known.
Social selling will allow you to use social media as an effective sales tool in B2C and even B2B sales processes by defining your target audience.
Create a website
This is not an expense, but rather an investment!
Indeed, you will increase your visibility tenfold with a website and, by the same token, you will be able to increase your profit thanks to natural and paid SEO.
A digital marketing agency could help you set up an attractive and optimized website, but also accompany you in identifying an effective global marketing strategy.
Dare to sell online
The current health crisis has demonstrated it. With the closing of businesses and the confinement, E-commerce has literally exploded.
If you already offer this service, you have probably noticed an increase in your sales.
If not, now is the perfect time to offer online sales to your customers... and to keep offering it even after the situation returns to normal.
Launch new products
How do you innovate to boost your company's revenues? By launching new products!
Whether it is derivatives of existing products or something completely new, innovation sells!
Surf the wave and make yourself known by standing out from the competition, thanks to a good online advertisement announcing your latest products!
Build customer loyalty
Don't hesitate to review your client list and follow up with those you haven't interacted with in a while; you may have some dormant revenue there!
By keeping in touch with them, you show them that they are important to you, and they will be more likely to continue their relationship with you.
What is more, you can implement promotions or a loyalty program so that you stand out from the competition and make yourself even more attractive.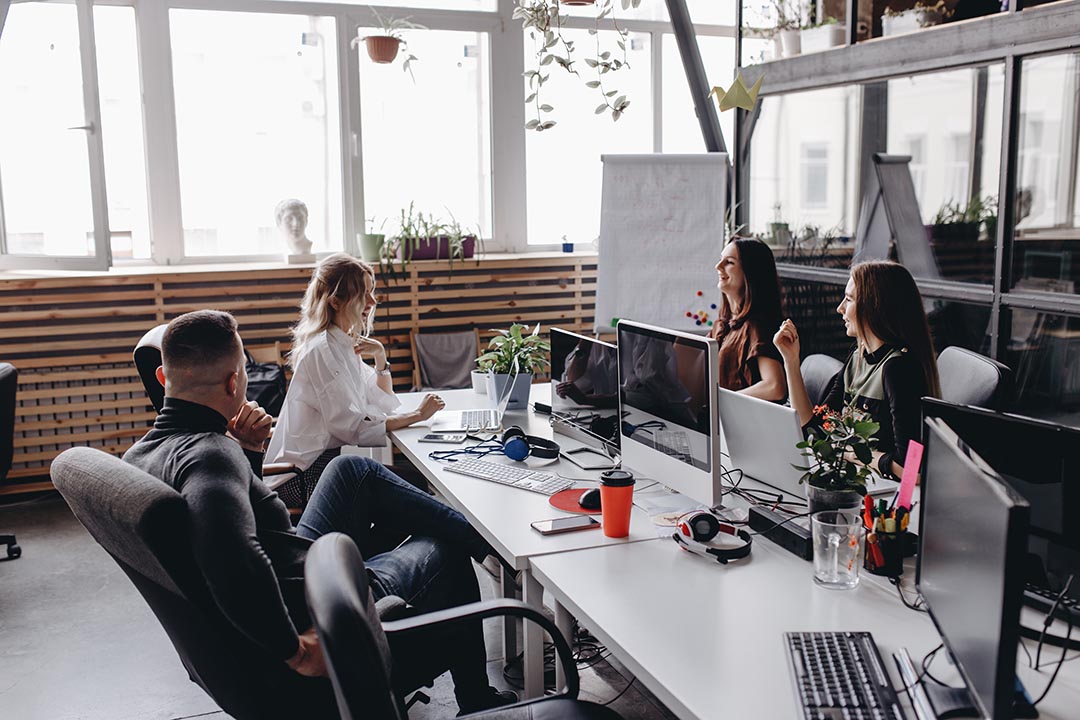 Think about customer experience
To be sure, Covid-19 has shattered all the usual physical marketing tools, making it impossible for customers to go to a store or a business.
You have to rethink the customer experience in order to stay ahead of the competition: in-store pickups, home deliveries, faster and user-friendly website, interaction on social networks, samples or gifts offered with every order, promotions after a certain purchase amount, etc.
Your customers should always feel that they are special to you, and even more so in this crisis period that is hard on everyone.
Rethink your marketing
Your company has already implemented all the elements mentioned above and you still don't know how to increase your company's revenues? Rethink your marketing.
Whether it's a crisis or not, the competitive game is always at its peak. Sometimes you have to take the plunge and reinvent yourself.
Get out of your comfort zone!
Ask yourself why you are better than your competitors, why some of your customers don't order anymore and why others are loyal. Focus your strategy on your customer base, not just on what you think is best.
A marketing agency or a freelancer can help you see more clearly because it is not always easy to evaluate yourself. Your business will thank you.
So, how do you increase your profit whether in times of crisis or not? By focusing its marketing strategy on its customers and redefining its codes and corporate culture.
And a coworking space is probably the solution to boost your business and your mindset after a period of crisis.
Discover the advantages of coworking spaces, like those offered at Hive Montreal.
Back to the blog